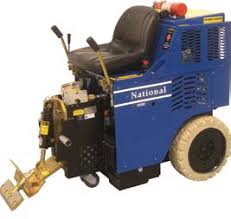 Getting on your way to a brand new floor covering can sometimes entail a full flooring demolition first. If you have an existing floor that is incredibly hard, such as concrete and isn't in good repair, flooring over it could mean certain disaster. Mold and mildew can grow in these spaces where moisture gathers which will leave you needing even more services, as well as brand new flooring once that expensive job is done.
The good news is that Dexters Contracting specializes in flooring projects such as this, providing services that are affordable and tailored to make sure you are completely satisfied. With more than 20 years of experience in the business, we believe in providing our undivided attention to each customer we serve, before, during, and after every project. From our Jacksonville, FL showroom, we serve the communities of Jacksonville, Orange Park, Saint Johns, Jacksonville Beach, and Ponte Vedra and we'd love the opportunity to serve your family as well. Visit at your convenience.
When you're ready for new flooring, sometimes you can keep the old material and sometimes you can't. When flooring has to be removed, it's best to consider the services of a flooring demolition team. Of course, you can attempt the job yourself. But it's a very labor-intensive procedure requiring specialized tools to help keep the job from taking extensive amounts of time.
What's more, when your old flooring is removed, you have to dispose of it. This can be expensive, as you can't simply toss it in the garbage, especially if there's lots of it. By the time you're finished, you may realize you didn't even have to undertake that job all by yourself. We can remove nearly any form of flooring including stone, tile, concrete, and hardwood, leaving you with a fresh new start underneath your upcoming floor covering.
Allowing a flooring demolition team comprised of professional, experienced associates is the best way to tackle the job. With state of the art equipment, experience, and flooring removal services, the only thing you'll have to do yourself is watch as the job is completed in record time. You'll be pleased with the brand new surface onto which your brand new flooring can then be installed. Be sure to discuss further benefits and facts about our flooring demolition services with one of our friendly associates.